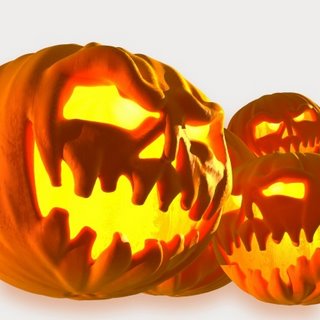 En cette journée de Halloween, qui précède la Toussaint et la Fête des Morts, Paris15 aura tout d'abord une pensée pour celles et ceux qui ont disparu cette année, et plus généralement pour nos chers défûnts, comme l'on dit ; le moment s'y prête particulièrement.
Paris15 tient également à souhaiter à tous les Quinzièmois un bon Halloween, même si cette tradition celte n'a pas réellement décollé dans notre beau pays - sans parler de notre cher Quinzième. Sachez donc que cette année, les fantômes seront encore plus dans de beaux draps, les spectres n'auront jamais été davantage de vrais boulets, et les revenants n'en reviendront toujours pas.
D'ailleurs, lors d'une visite dans un vieux château, l'autre jour, Paris15 s'étonnait de ne pas avoir croisé quelque esprit errant, quelque Dame Blanche en goguette, mais l'un des visiteurs nous glissa à l'oreille :
Moi ça ne m'étonne pas... voyez-vous, cela fait 650 ans que j'habite ici, et je n'ai jamais vu aucun fantôme !!
And, as Paris15 knows there are a lot of American citizens around here, a lot of Anglo-Saxon people in the vicinity, for whom Halloween
is
an important celebration, it would be impossible for Paris15 to conclude this short note without wishing them the most... dreadful Halloween !! ;-)
... Et si vous avez des bons plans pour la soirée, n'hésitez pas à les partager dans les commentaires !